Official Launch of RareMall NFT Marketplace - The Revolutionary Content Creation Platform for Everyone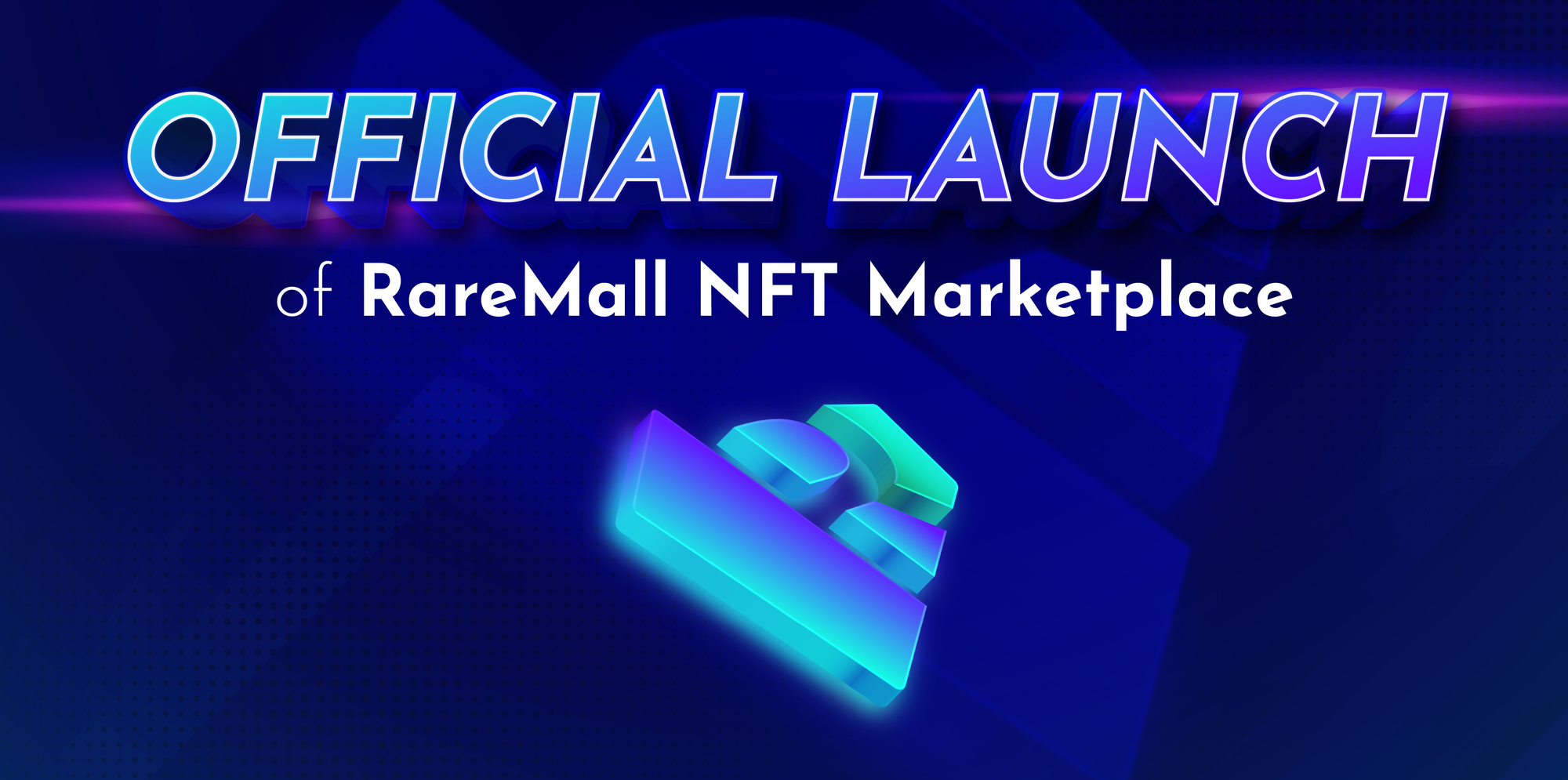 RareMall officially launches its groundbreaking NFT Marketplace today - September 20, 2021. RareMall NFT Marketplace is set to be the pioneer in driving in-marketplace interaction while delivering an all-in-one solution for both NFT creators and traders.
RareMall's Key Features
After many days of research and testing, today, September 20, RareMall NFT Marketplace is officially launched. With many prominent features, state-of-the-art technologies and one-of-a-kind offerings for both creators and crypto traders, RareMall aims to become the leading marketplace for NFTs Selling, Buying & Auction, and an intuitive digital platform that brings together artists, creators, and crypto enthusiasts from around the world.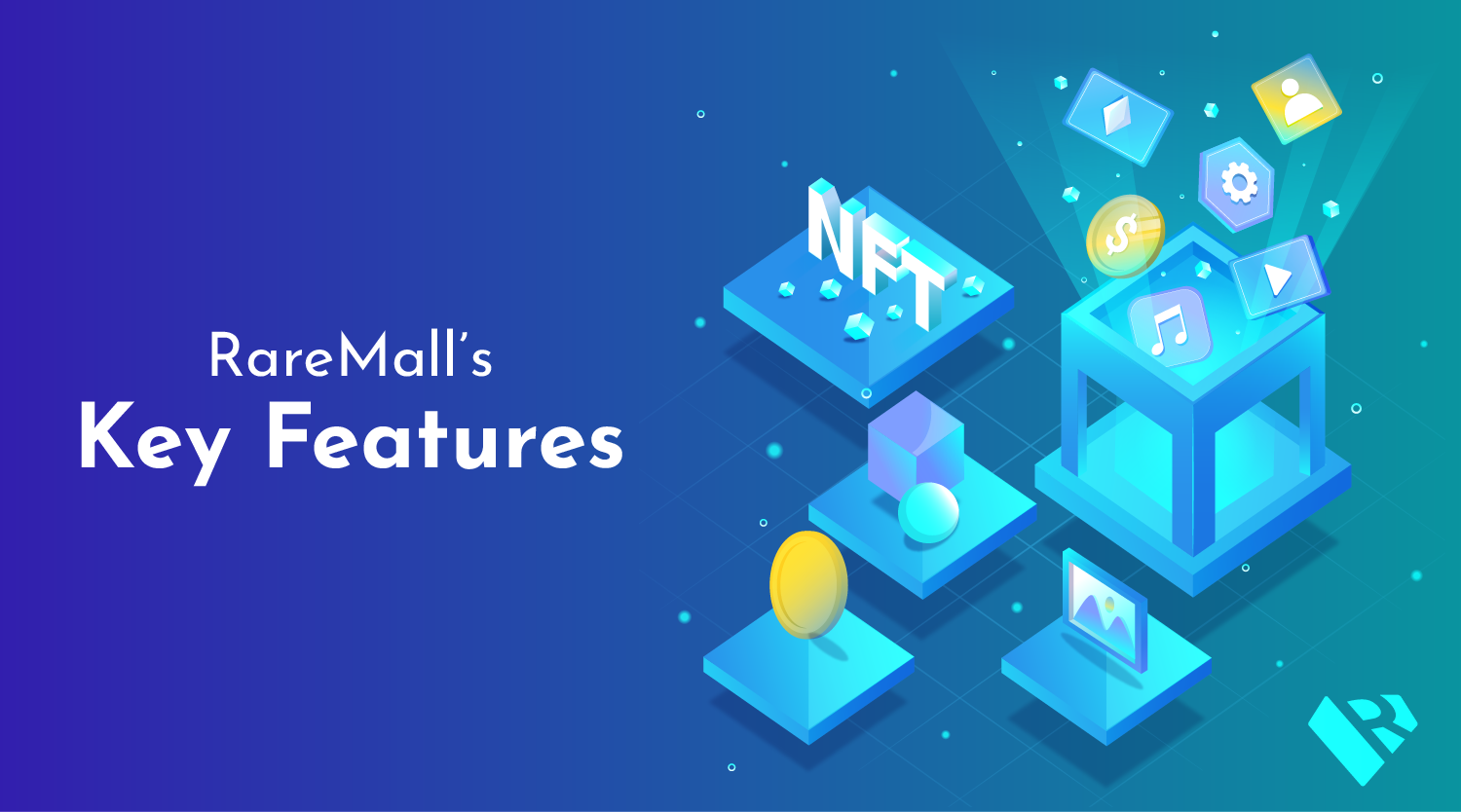 Here are the key features of RareMall:
Interactive Social Media Profile & Portfolio Page
Dynamic & Radically advanced filter & search navigation system
Appealing Product Pages, Category pages, Collection Pages
Clear Authorized & Privacy Policies
Fast checkout with NFTs bundles (Coming Soon)
Completed synthesis of all DeFi functions (Coming Soon)
A Revolutionary Content Creation Marketplace for EVERYONE
RareMall global NFT marketplace optimizes the product platform and user experience in a variety of ways.
First, RareMall mines NFT on Binance Smart Chain to minimize fees for everyone. Also, transaction fees of RareMall are cheapest in the market - only 2% per successful transaction.
In addition, besides NFTs & DeFi, RareMall also focuses on improving the interaction between sellers and creators and NFT enthusiasts in the community, which proves that their goal with NFT is not just profit but community development, providing an NFT platform that fuels creativity and passion for creators.
Third, regarding intellectual property, Raremall educates NFT creators to understand the IP Law to protect the value of their works.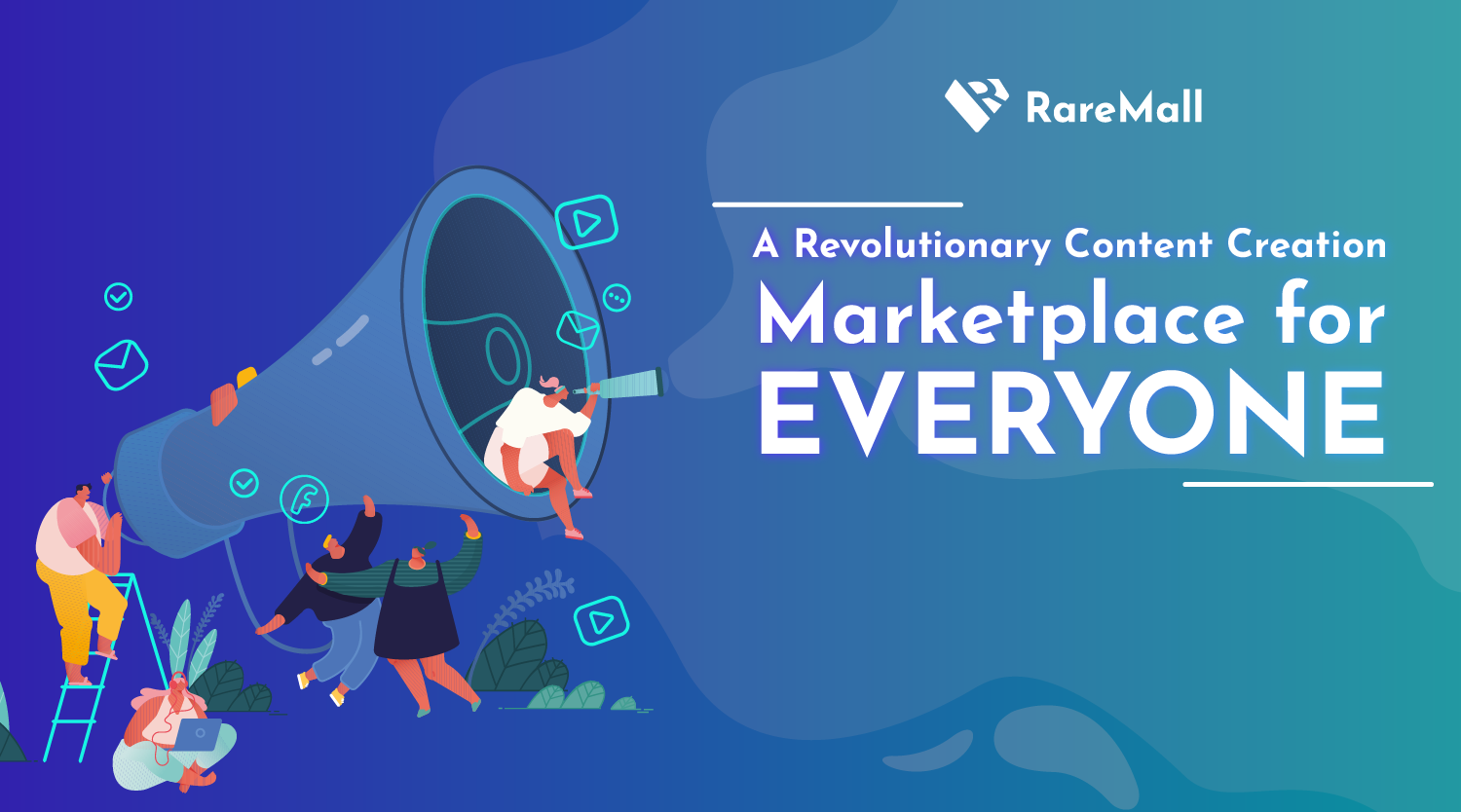 Their core value is to become "A Revolutionary Content Creation NFT Marketplace." All art creators, collectors, or crypto addicts can create their own NFTs, post and sell them at the best prices. In addition, they can freely share their passion, interact with others, and spread the NFT trend to all industries and business fields.
Unleash Creativity - Boost the Creator Economy & Strengthen Creative Community - That's what RareMall is striving for.
RareMall Marketplace Launch: Give Away with Unlimited Prizes
During the launching time, RareMall offers a Give Away program with attractive prizes for all users.
Give Away A: New Users Rewards
Period: 22/09 - 22/10
During the promotion period, all new users who complete all the tasks below will be eligible for a reward from RareMall:
Step 1: Connect Wallet
Step 2: Mint your NFTs and list them for sale
Step 3: Send your referral link to other creators (The referred creators have to list an NFT for sale)
Rewards: $10/prize (250 MALL/prize)
Special Rewards:
- Creators having highest total revenue (6 prizes): $300/prize
- Collections having highest engagement (Like, share): $200/prize (6 prizes)
- Creators with the most listed NFTs (6 prizes): $100/ prize
- Creator has highest referrals (20 prizes): $50/prize
Distribution Time: 22/10/2021
Give Away B: Successful Transaction Reward
Period: 22/09 - 22/10
During the promotion period, all new and existing users who purchase any NFTs will be eligible for a reward from RareMall:
Rewards:
Rewards will base on rate of user's volume/ RareMall's volume
Each transaction will be rewarded , seller & buyer will share 50:50
Distribution Time: Weekly Distribution
Be the First to Experience RareMall NFT Marketplace
RareMall NFT Marketplace has officially launched. You can experience all features here: raremall.com
We appreciate your love and support. Your support has helped RareMall's team to strive and create RareMall as best as we can. There are still many shortcomings; we hope you can report them if you encounter any errors or inconveniences. We will research and modify it in the shortest time to give everyone the best experience.
Once again, a big thank you to all of you!
---
Support
Any request from you will be followed up by our group staff. Please send your questions to these emails below, we guarantee a response within one business day.
🌐 Website: onepager.raremall.com
💬 Twitter: https://twitter.com/RareMall_NFTs
💬 Telegram: https://t.me/RareMall_nfts
📩 Email: [email protected]