RareMall NFT Contest #NFTUntoldStories: Winners Announcement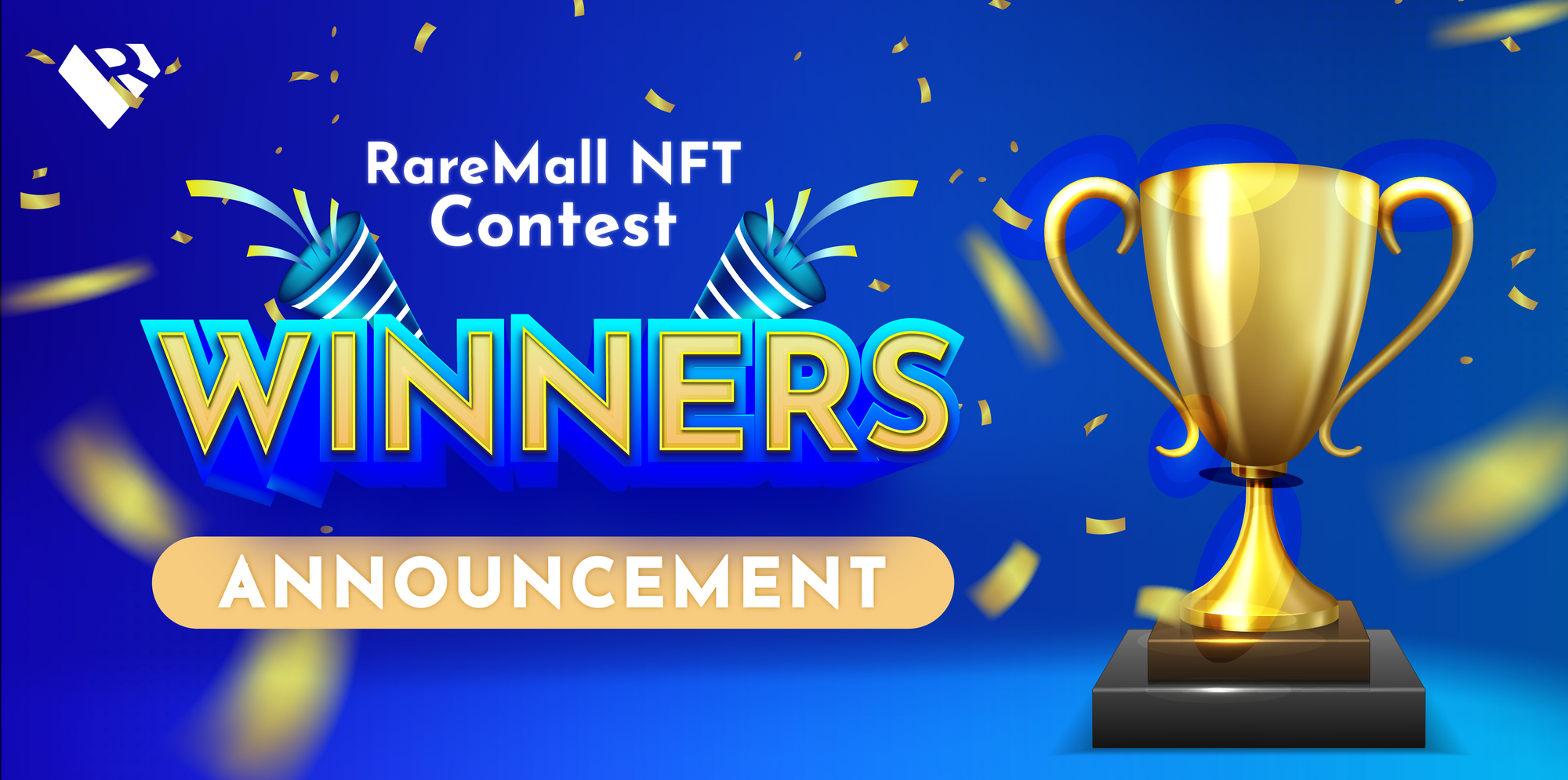 RareMall closed its NFT Contest and are excited to announce top 5 winners with the best NFT works.
Reveal the Untold Stories
After nearly a week of opening applications, RareMall has received many entries and love from supporters. Many untold stories about NFT have been revealed, excellent works have been published and received much love. It has helped RareMall realize the difficulties and concerns of creators when pursuing the dream of creating NFTs and motivated us to work harder and bring the best values to the community.
Timeline
Start Date: 13/09/2021
End date: 19/09/2021
Winner Announcement: 20/09/2021
Participants:
NFT creators
Rewards:
First prize: $20K (500K MALL)
Second prize: $15K (375K MALL)
3 Third prizes: $5K (125k MALL)
Winners List:
Today, as promised, we're excited to announce the winner list:
First prize: $20K (500K MALL)
Second Prize: $15K (375K MALL)
Third Prize: $5K (125k MALL)
1st Third Prize Chosen by Judges: $5K (125k MALL)
2nd Third Prize Chosen by Judges: $5K (125k MALL)
How to claim your rewards?
There have been several reports of copyright violations of the participating works. We, therefore, ask all winners to send their proof of authorship documents to [email protected].
AFTER 3 DAYS, if we do not receive any response from you, or your work is judged as copyright violated, you will not be eligible to receive the prize.
We hope this can help you prove your authorship, and at the same time, ensure fairness and transparency for the contest.
Token Distribution
After we receive the proof of copyright, we will distribute the reward token and notify you.
Once again, we would like to thank everyone who joined and supported this program. For those who did not win, keep following us. There are more exciting events with attractive prizes coming soon.
RareMall NFT Marketplace launching
RareMall NFT Marketplace has officially launched at raremall.com. All the winners can list their entry for sale and we'll  feature you on Top Creator and Hottest Item for 1 week.
We hope you will have pleasant experiences on RareMall NFT Marketplace and support us in the future.
Please look forward to it. Follow us, and stay tuned!
---
Support
Any request from you will be followed up by our group staff. Please send your questions to these emails below, we guarantee a response within one business day.
🌐 Website: https://RareMall.com/
💬 Twitter: https://twitter.com/RareMall_NFTs
💬 Telegram: https://t.me/RareMall_nfts
📩 Email: [email protected]