Winner Announcement: RareMall 1st Airdrop
RareMall NFT Marketplace close 1st Airdrop with 5M $MALL for 5000 winners including NFT creators, Collectors, Crypto Enthusiast.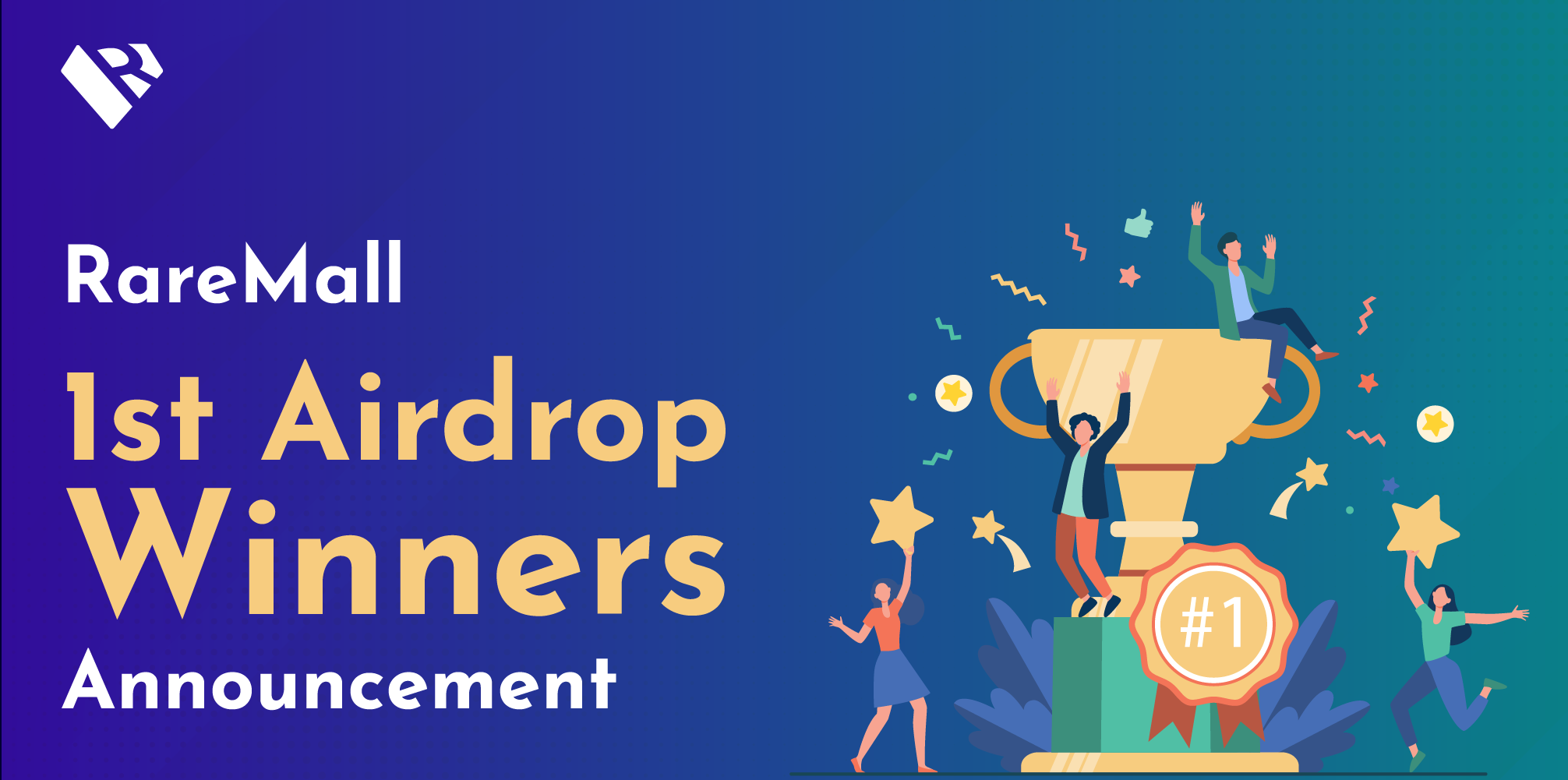 About RareMall
RareMall NFT Marketplace, with its native token MALL,  is a Revolutionary Marketplace that will change the way NFTs creators sell & buy unique digital goods. It aims to be the first content creation NFT Marketplace and the future of digital creation for EVERYONE. The RareMall ecosystem benefits all stakeholders empowers everyone with hassle-free access to top trending NFTs products and provides tight security for online transactions via NFT technology.
With advanced technology, RareMall is a platform that outperforms existing marketplaces: The first platform offering SOCIAL MODE that allows NFTs buyers and sellers to interact, create stunning newsfeed, profiles & collection pages, at the same time, provides tight security for online transactions through an NFT technology to ensure stakeholders' safety.

Why Airdrop MALL tokens? (Our goals)
There are many potential benefits to conducting an airdrop, among them:
Increasing branding awareness on all social media platforms
Bootstrapping new networks or communities (At least 10K Followers)

Airdrop Timeline
16/8/2021: Total Airdrop Allocation
18/8/2021: Airdrop End Date
19/8/2021: Winner Announcement
23-24/8/2021: Token Delivery

Participants
Open for NFT creators, NFT collectors, and Crypto Enthusiasts

Token Distribution
Total supply: 5M $MALL (2% of tokens for Marketing & PR)
Price per token: $0.04/ MALL

Prize Structure
Total prizes: 5000
Value/Prize: $40/ prize
Total Ref Prizes: 50
Value/Ref: $4

Airdrop Format:
Participants completed 10 tasks to get rewards and KYC via Telegram Bot

Today, as promised, we announce the result:
Total participants: nearly 20K
Successfully completed tasks: 52.59%

Please check out the list of the first 5000 Winners & Top 50 Refs

From 23-24/8/2021, RareMall will deliver tokens to your wallet. Your tokens will be locked-up 3 weeks from TGE, vesting all when released.

Thanks everyone for participating!

Any request from you will be followed up by our group staff. Please send your questions to these emails below, we guarantee a response within one business day.
🌐 Website: https://RareMall.com/
💬 Twitter: https://twitter.com/RareMall_NFTs
💬 Telegram: https://t.me/RareMall_nfts
📩 Email: [email protected]