RareMall: A Game-Changing NFTs marketplace with revolutionary ecosystem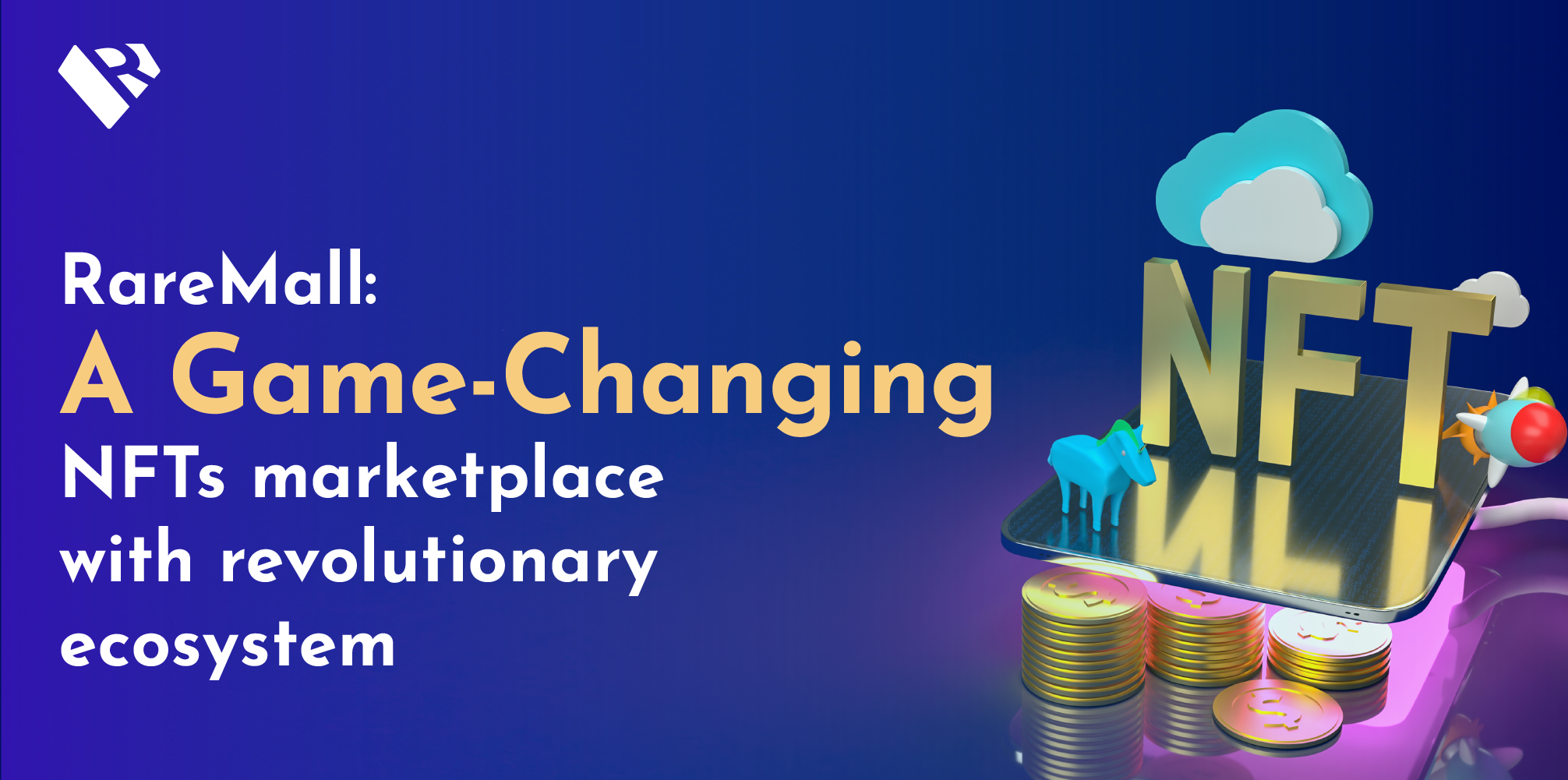 RareMall is a platform that acclaims the talent and creativity of revolutionary content creation. Besides, we aim to empower both traders and customers to rapidly access the exchanges of top trending NFT items. The platform also supports all users by accelerating essential conversations among sellers, creators, and buyers.

How RareMall ecosystem optimize the quality and speed of an NFT Exchange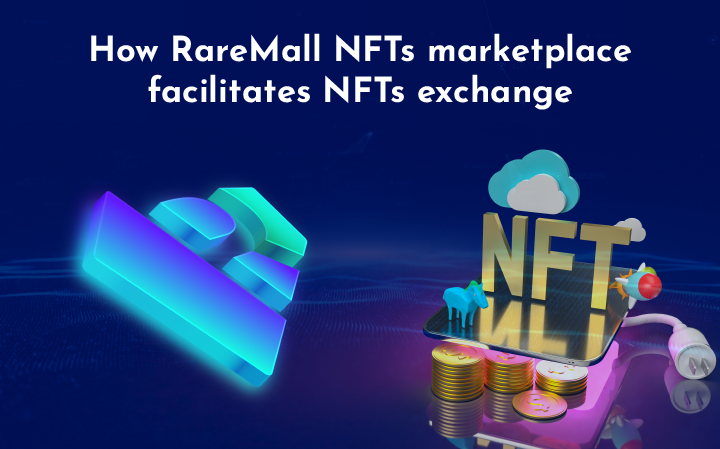 At RareMall, we offer a seamless experience in NTFs selling and buying process, which  will serve both creators and buyers much better than ever before. Just by simply connecting your crypto wallet to RareMall.com, artists and creators can create their own NFTs. We support two types of wallets to help artists to tokenize their artworks into NFTs easily. As one of  RareMall's goals is to bring about spiritual uniqueness for all users, every creative individual joining RareMall can freely share their passion and make useful contributions to the art community by spreading the power of NFTs to all industries and business areas so that artists all over the world can get to know and grab the chances of monetizing their creations.

After completing the NFT creation process, both buyers and sellers can immediately conduct NFTs transactions on RareMall. Let's take an example, two anonymous users, Tim and Cindy, are seeking a way to exchange their NFT without having to charge exorbitant fees. Here, they have two choices. Whether they should exchange the NFT under no identity guarantee of the counterpart or count on an NFT marketplace for safety & security?

Tim wants to buy Cindy's game card that he saw on RareMall. Just simply choose 'Buy Now' at RareMall marketplace, Tim can see that NFT's fee and directly decide whether he will buy it or not with any intervention from any middlemen. Once Tim makes up his mind to purchase that game card, it is sent to his wallet right away, at the same time Cindy is paid for her creativity.
See our Whitepaper for more details

In the dramatic growth of the NFT world, the top-notch NFT marketplace should update and upgrade to the changes and find the best time-saving solution for users making NFTs transactions. Thoroughly understanding this insight, RareMall offers the 'Fast checkout with NFTs bundles' feature. At RareMall, users can collect up to 10 NFTs at a time just by adding them to the cart. When it comes to the checkout procedure, the buyer only needs to connect to their crypto wallet once to productively pay for all the different NFTs.

Accelerating significant and effective conversations with Live Auctions function

One of the most effective impacts of Auction live chat is to form a FOMO effect, which means participants in an auction will feel the urgent need of buying an NFT if there're so many people trying to get it. Understanding that effect, RareMall has set up a secure and user-friendly live auction chat. With this feature, sellers can create a public chat group among bidders during an ongoing bid.
Contact RareMall
🌐 Website: https://RareMall.com/
💬 Twitter: https://twitter.com/RareMall_NFTs
💬 Telegram: https://t.me/RareMall_nfts
📩 Email: [email protected]