Start Embracing the value of art and honor the uniqueness with RareMall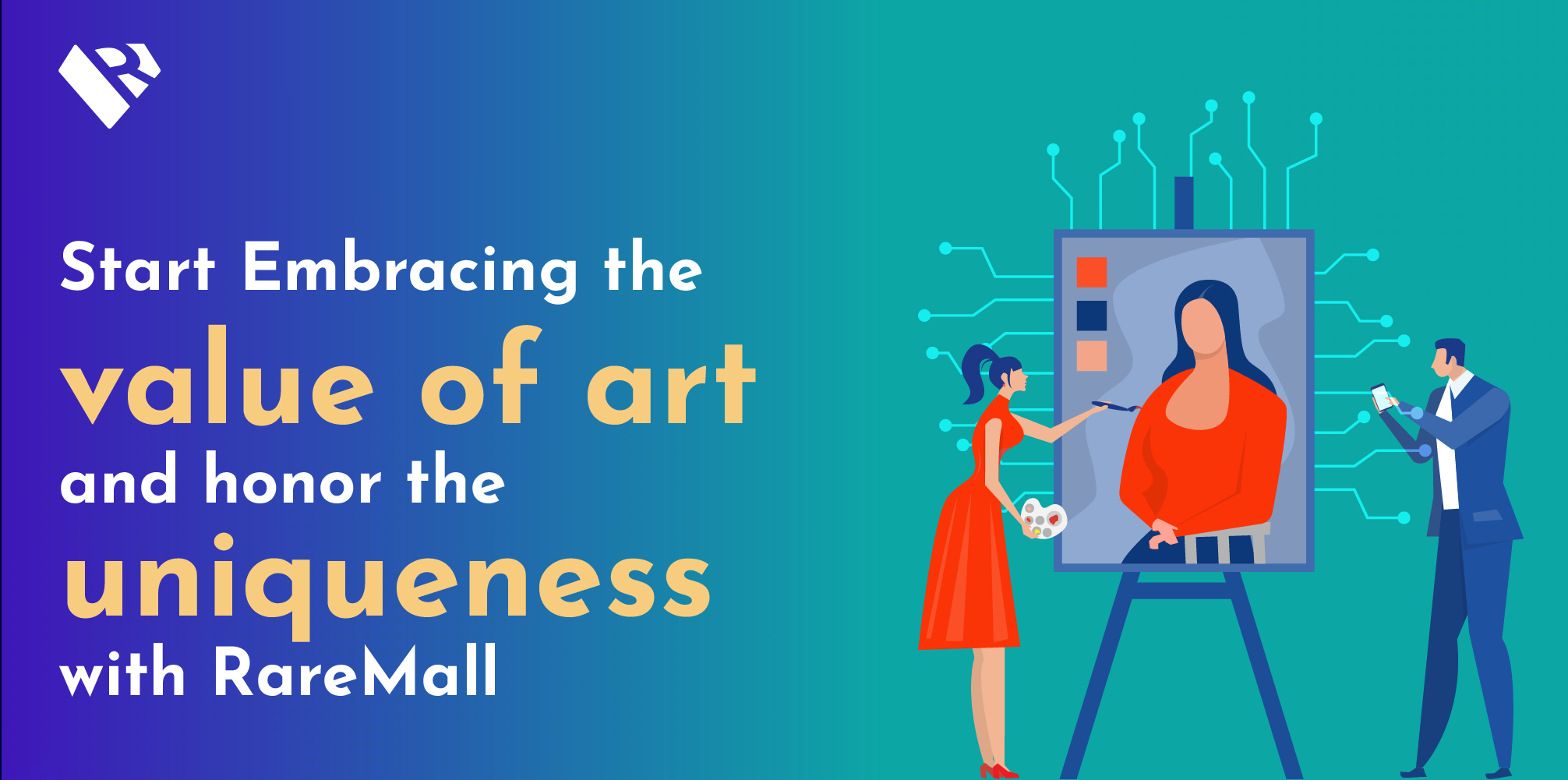 You are an artist, music producer or just a creative person who wishes to earn money online with your creativity but you are struggling to find ways to monetize them? No worries! NFTs can solve your problem in a fraction of a second.
NFT is a digital asset representing real-world things such as art, music or in-game items. They are traded online with cryptocurrency and encoded by blockchain technology to make it unique and exclusive. Possessing NFTs means individuals take full ownership of these virtual objects. And by just providing proof of scarcity and origin, creators can monetize their digital goods.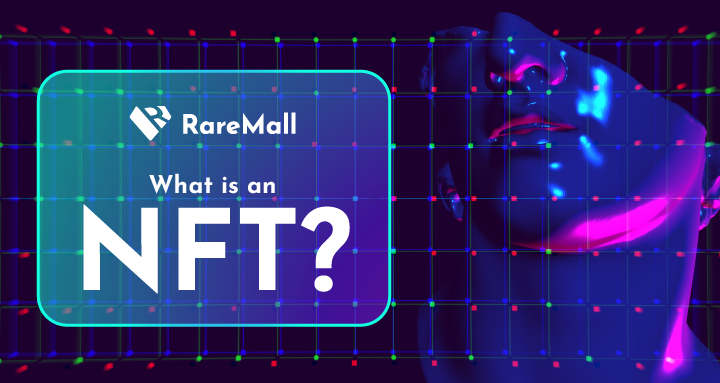 Here are some values introduced by NFTs:
Rare: It means that the NFTs are exclusive or unique
Interoperability: The decentralized identity of blockchain technology makes it possible for users to relocate NFTs to different ecosystems, wallets, and others.
Immutability: after being encoded by blockchain technology, an NFT's ownership/history or metadata cannot be changed by anyone or any organization.
How to create an NFT
Individuals may find it easy to create an NFT as it does not require profound knowledge of NFTs. You can use only one NFT artwork to create a series of collectibles. However, before starting, you need to determine the blockchain issuing your NFTs. Currently, Ethereum is the most popular choice but users can also consider a variety of other blockchains like Binance Smart Chain, IBM, Hyperledger Fabric, and others.
Here is a step-by-step guide of NFTs creating procedure for users
Step 1: Register on the marketplace
Step 2: Connect a wallet to your account for NFT holding purpose
Step 3: Upload the file keeping your digital asset (NFT) to a decentralized storage service which is called InterPlanetary File System (IPFS).
Step 4: Mint a token mapped to the file. After that, the token minted will have a unique cryptographic signature existing on the blockchain. This step ensures that  the uploaded file is the real one. Then start listing this NFT for sale at the marketplace.

How RareMall Facilitates NFT Exchange Process for EVERYONE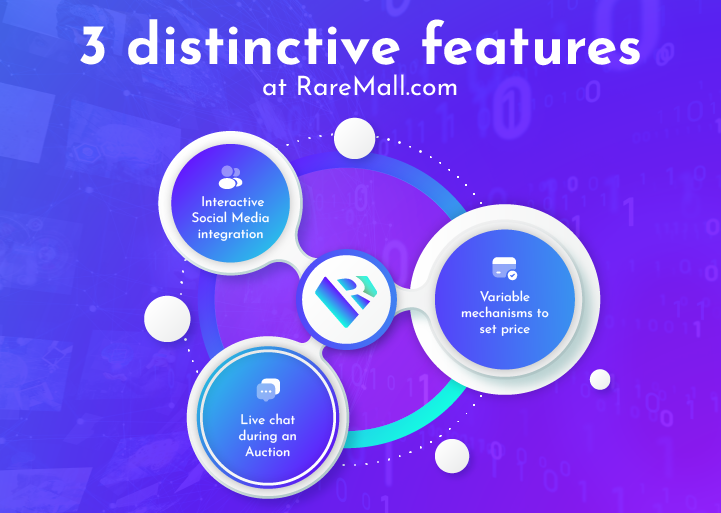 RareMall empowers creative individuals by allowing them to skip the gatekeeper process in the NFT marketplace and sell their virtual assets directly to the public. We aim to build  an NFTs marketplace which enables EVERYONE to monetize their creativity beyond the traditional art market. RareMall also helps creators to enhance the chance of developing a closer relationship with their fans and collectors by offering the advanced features below
User-friendly interface: With the vision of being a platform and community that honors a person's talent and creativity, the user profile of RareMall is similar to those of social media. This feature enables users to personalize themselves by featuring their own biography, vision, their work and enjoy meaningful interactions with other users
Live chat during an Auction: One of the most effective impacts of Auction live chat is to form a FOMO effect, which means participants in an auction will feel the urgent need of buying an NFT if there're so many people trying to get it. Understanding that effect, RareMall has set up a secure and user-friendly live auction chat. With this feature, sellers can create a public chat group among bidders during an ongoing bid.
Variable mechanisms to set price: The platform offers an NFT pricing standard to support sellers and buyers to estimate the value of virtual assets in an accurate way.

At RareMall, we make it possible for EVERYONE to create their own NFTs, list and sell at the best price. RareMall encourages creators all over the world to freely express their passion, and develop the NFT community by spreading the existence and power of NFTs to all industries and business areas.
Let's discover our emerging marketplace's essence and start making money right now with RareMall here: https://raremall.com/